Associate Professor Rachel Standish
Conference Chair
Harry Butler Institute, Murdoch University
Rachel is a plant community ecologist and Associate Professor at Murdoch University where she co-leads the Terrestrial Ecology Research Group and teaches ecology and research methods. She lives and works in south-western Australia where she is passionate about the ecology of the local plant diversity hotspot and its conservation. She has a growing interest in science communication and inspiring the next generation of ecologists.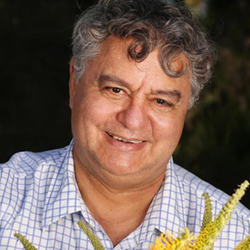 Professor Stephen van Leeuwen
Conference Committee
BHP/Curtin Indigenous Professor in Biodiversity & Environmental Science,
Curtin University
Stephen is a botanical ecologist and respected Indigenous leader with strong links to Country in the Busselton and Margaret River areas of south-west Western Australia. Since 2019, he has been the inaugural BHP-Curtin Indigenous Chair of Biodiversity and Environmental Science, where he works to build collaborative relationships with Traditional Owners and other land managers to co-deliver novel and enduring outcomes for biodiversity conservation, bio-cultural land management, training pathways, and the stewardship of Country.
Stephen is the Director of the Australian Research Council Training Centre for Healing Country; Deputy Leader and Senior Indigenous Facilitator of the National Environmental Science Program (NESP) Resilient Landscapes Hub. He is also a member of key environmental boards and advisory panels, including: the Federal Environmental Indigenous Advisory Committee and Threatened Species Scientific Committee; the Botanic Gardens and Park Authority; the Western Australian Threatened Ecological Communities Scientific Committee; the Terrestrial Ecosystem Research Network's Surveillance Advisory Group; the Indigenous Working Group to the Ecological Society of Australia; The Nature Conservancy, and Bush Heritage Australia's Science and Conservation Committee.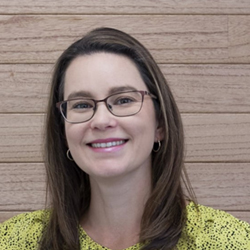 Dr Renee Young
Conference Committee
Program Director, Conservation & Restoration WABSI
With specialised knowledge in ecological restoration, Renee is an environmental scientist with over 15 years' experience across academia and the mining industry.
Previously, Renee managed the ARC Centre for Mine Site Restoration and previously led a botanical team at an environmental consultancy.
Renee's on-ground knowledge, experience in restoration and understanding of the limitations and challenges currently faced by the industry, assists her to facilitate and coordinate the multi-disciplinary programs of work required to overcome some of the biggest barriers to ecological restoration.
Renee has a BSc in Botany and Zoology and a PhD in ex situ conservation which she completed with Kings Park.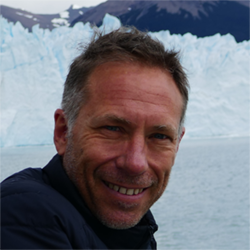 Associate Professor Dylan Korczynskyj
Conference Committee
School of Science, Notre Dame University
Dylan's research sits within the field of ecology, with publications in areas including ecophyisology, fire ecology and plant phenology. He also has research interests in practice-based and work-integrated learning and teaching.
Dylan joined Notre Dame in 2003 to support the development of the Bachelor of Science Degree. He contributed in several leadership roles including Dean of the School and Science Program Course Coordinator.
Shaping his research and academic experience, Dylan has taught into the Environmental Biology program at Curtin University, worked in a technical role at Agriculture WA and supported research by the Department Conservation and Land Management. He continues to be an active member of the Ecological Society of Australia and volunteers as a member of the governing body of Lance Holt School, Fremantle.
Dr Lesley Gibson
Conference Committee
Department of Biodiversity, Conservation and Attractions
Lesley is a Principal Research Scientist within Biodiversity and Conservation Science of the Department of Biodiversity, Conservation and Attractions (DBCA) where she leads the Animal Science Program. Dr Gibson provides scientific leadership to a team that aims to better understand the factors and processes that are critical for the conservation of Western Australia's rich and unique native fauna.
Lesley formerly led the Biogeography Program within DBCA and coordinated a major survey of the Kimberley islands as well as several other surveys in various parts of the state, and was the Program Director of Biodiversity Survey with the Western Australian Biodiversity Science Institute on secondment for three years. She holds an Adjunct Associate Professor position at the University of Western Australia.
Throughout her career Lesley has applied her research to complex conservation problems to better inform the effective protection of Australia's phenomenal wealth of biodiversity values.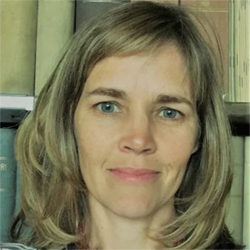 Associate Professor Nicki Mitchell
Conference Committee
Biological Sciences, Oceans Institute, The University of Western Australia
Nicki's research is interdisciplinary and has a strong grounding in physiological ecology. Her current focus is to understand the capacity of threatened vertebrates to adapt to rapid environmental change, and to develop mechanistic models and decision tools that can inform conservation initiatives such as assisted colonisation. Her long-term research programs are on the impact of climate change on sex determination and survival in reptiles (especially sea turtles), and on the biology and conservation of terrestrial-breeding frog species, and how such species will respond to drying climates.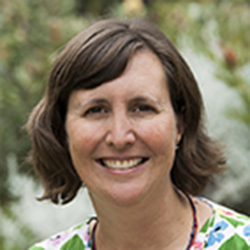 Dr Anna Hopkins
Conference Committee
Conservation Biology & Environmental Science, Edith Cowan University
Anna is a conservation biologist and fungal ecologist, with experience working with soil microbes, plant-fungal-fauna interactions and fungal plant pathogens in eucalypt and other broadleaved forests and pine plantations in both Australasia and Scandinavia. More recent interests include understanding the link between my corrhizal fungi, fauna conservation and plant ecology, and using next-generation sequencing of microbes to answer broad ecological and management-based questions.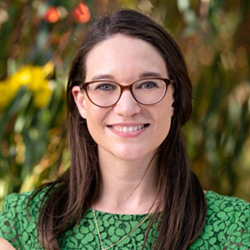 Dr Haylee D'Agui
Conference Committee
National Environmental Science Program Resilient Landscapes Hub, Curtin University
Haylee is a Senior Research Officer working on the coordination and delivery of projects led by Professor Stephen van Leeuwen, as part of the National Environmental Science Program (NESP) Resilient Landscapes Hub's 'Indigenous knowledge and managing the Indigenous Estate' research theme. The NESP Resilient Landscapes Hub works to deliver the science that will improve the management of Australia's terrestrial and freshwater ecosystems and make them more resilient to extreme events. The projects Haylee works on under the 'Indigenous knowledge and managing the Indigenous Estate' research theme have a focus on supporting Indigenous Australians and their joint-management partners in managing the Indigenous estate, and mobilising Indigenous knowledge to better understand, manage and conserve Australia's environments.
Haylee enjoys working on the coordination, facilitation and delivery of research projects and programs in the fields of biodiversity and environmental science.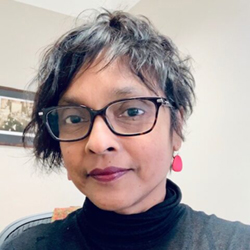 Ms Susan Marie
Conference Convenor
Project Lead, Harry Butler Institute, Murdoch University
Susan's role is to help deliver the HBSC, a proactive innovation hub, where community, government, industry and academia collaborate and provide scientific solutions to environmental management challenges.  The HBSC will pay homage to the 60,000-year history of this significant biodiverse site (Beeliar Wetlands) and the social and cultural importance of the area. We acknowledge a commitment to helping support the health and wellbeing of Country by valuing, respecting, and being guided by Aboriginal people, who know that if we care for Country, it will care for us.
Registration Queries
Julie Jerbic
biodiversity@watermarkevents.com.au